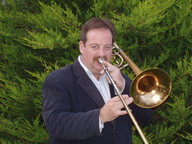 Jon Clifford is our current Conductor and Musical Director. He studied at London's Royal Academy of Music and was awarded the Sidney Langston and Aubrey Brain prizes. He has performed with the Bournemouth and BBC Concert Orchestras and was principal trombonist with the Scottish Ballet Orchestra. Since 2005 Jon has been performing with the RTE, Ulster and Irish Chamber Orchestras in addition to the Wexford Opera. Jon lectures trombone at the DIT Conservatory of Music and the Defence Forces School of Music. He also coaches the Dublin Youth Orchestra and conducts the DIT Concert Band. The Ballymore Eustace Brass and Reed Band have been performing under Jon's direction since 2011.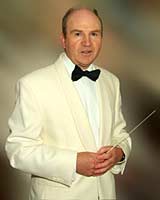 The band is often privileged to call upon guest conductors such as John Meehan. John received his early music training in the Army School of Music and the Royal Irish Academy of Music. During his army career he became Principal Solo Clarinet with the Army No.1 Band. During this time he also performed with the NSO and the RTE Concert Orchestra. Following his army career he was appointed lecturer in the DIT Conservatory of Music and Drama where he taught clarinet, saxophone and directed the Conservatory Wind Ensembles. For many years John has directed the ensembles of the Rathfarnham Concert Band Society. Under his direction the ensembles have won many musical awards. He directed the ensemble in two concerts in the Royal Albert Hall in 2000 and 2005. In June 2012 he retired from the DIT. During his final year he led the DIT ensembles in several outstanding concerts and was music director for the DIT production of the Threepenny Opera by Kurt Weil.
Former conductors include Mick O'Brien and Joe Thwaites whose legacy endures with the band still playing a number of pieces he composed and arranged in the 1950s.